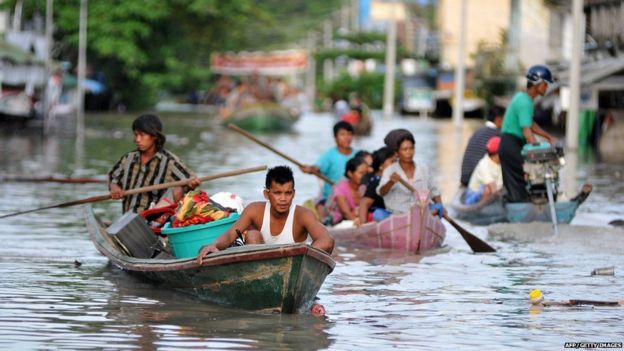 ''Let's Save Our People
‪#‎
Myanmar‬
...''
Contacts to Donate for Myanmar Flood Victims!!!!!!
(Australia (Online donation, Sydney, Melbourne), Singapore, US (Oregon, Atlanta& Washington DC) , Philippines, Thailand, Switzerland, Sri lanka, Belgium, England, Malaysia, Japan )
Who would have thought that these disaster will be at my home country? Just a few months ago I was praying for my friends in Nepal but now for my family, friends, and people in Myanmar.
Flood across the country, damaged roads, underwater houses and farms, and people being helpless, bring severe pain in my heart. 11 out of 14 states / regions in Myanmar and regions are facing severe flood , storm and landslide. People in Myanmar need help, your donations or at least your prayer for them to survive and be safe.
Would you be so kind to praydonate/help?
If you want to donate, I have shared the contacts from Australia, Singapore, US, Philippines, Thailand, Switzerland, Srilanka, Belgium, England, Malaysia, Japan..
1) If you are in Australia and want to donate, Australia Myanmar Medical Association Inc (Melbourne) (BSB 063553, Account 10286692) , or Go to
Ko Ye, or contact me or if you are in Sydney, please contact Robyn Worland peterworland@gmail.com.
2) If you are in Singapore and want to donate, please kindly contact Zin Phyo Htet +65 96520144, POSB Savings Acc Number 279-10773-03)
If you are in the US, Win Min, +541 554 3956, will help you with your donations. You can send the check to (Win Min, 935 Tiara Street, Eugene, Oregon) or go to
http://www.gofundme.com/5db3s5wacb3
and donate.
Another option for you is to contact Sandra Hla Myint (+1 404 952 3549, sandrahlamyint@gmail.com) in Atlanta, who is willing to bring your donations to reach the Flood victims in Myanmar.
For those who live in or around Washington DC, Mickey Bergman will be the best person to contact for donations. Here is his contacts ( (703) 944 3995.if you want to mail-in donations, his home address is: 2015 N. Woodstock St. Arlington VA 22207)
4) If you are in the Philippines, please contact Yin Min Yinmin (+63 09186593484) (UPLB (University of Philippines Los Banos), Laguna, Philippines)
5) If you are in Thailand, Thant Cin ( +66964468411, Siam Commercial Bank Saving Account. Acc Number is 359-212357-4) will be very happy to collect your donations.
6) For the people in Switzerland, Chit Thu ( +41775125431, chitthuc.chitthu3@gmail.com) is happy to help send donations to Myanmar for you.
7) A group of Myanmar monks in Srilanka are also willing to take your donations to Flood victims in Myanmar. Please contact U Kittisara ( +94758375853, Makutarama Myanmar Temple, no 284, Dematagoda Rd, Colombo)
8) A Sri Lankan Volunteer in Belgium Indeewari Galagama, will be your contact in Belgium.
9) If you r in UK and want to donate for Myanmar, Please contact Thit Yak (+447500369204).
10) Another enthusiastic volunteer in Malaysia, Seng Lat Ja (+60149206205) will be collecting donations in Malaysia and send to Myanmar.
11) If you are in Japan, you can contact Asumi Nonomiya Suzuki at her email maydaybonita@gmail.com and she will be able to transfer your donations to needy people in Myanmar.
12) For people in South Korea, please contact Aung Ko at his mobile +0102827 5582.
13) Parujee Elise Akarasewi is in Canada and she can be reached by + 613-276 5942. Please contact her if you are in Canada and want to donate.
14) For people in Papua New Guinea , Moresby City. Please contact them.
Thu Ya +67572100827, Arkwae +675 71671487.
http://www.gofundme.com/3ue6s6en4
http://www.gofundme.com/3ue6s6en4
Want to know more info please check
-
http://www.myanmarflood.info
‪#‎
SaveMyanmar‬
‪#‎
SaveBurma‬
‪#‎
SupprotMyanmar‬
‪#‎
SupportBurma‬